Not more than 20 miles from Las Vegas is Henderson, the second biggest city in Nevada. Its large population of more than 282, 000 doesn't limit the city from bagging the title of the safest in the United States. According to Forbes, this is attributed to the low poverty rate at seven percent, low car fatality, and low violent crimes. Additionally, Safewise.com ranks Henderson at number five for the low burglaries and larceny according to FBI crime reports.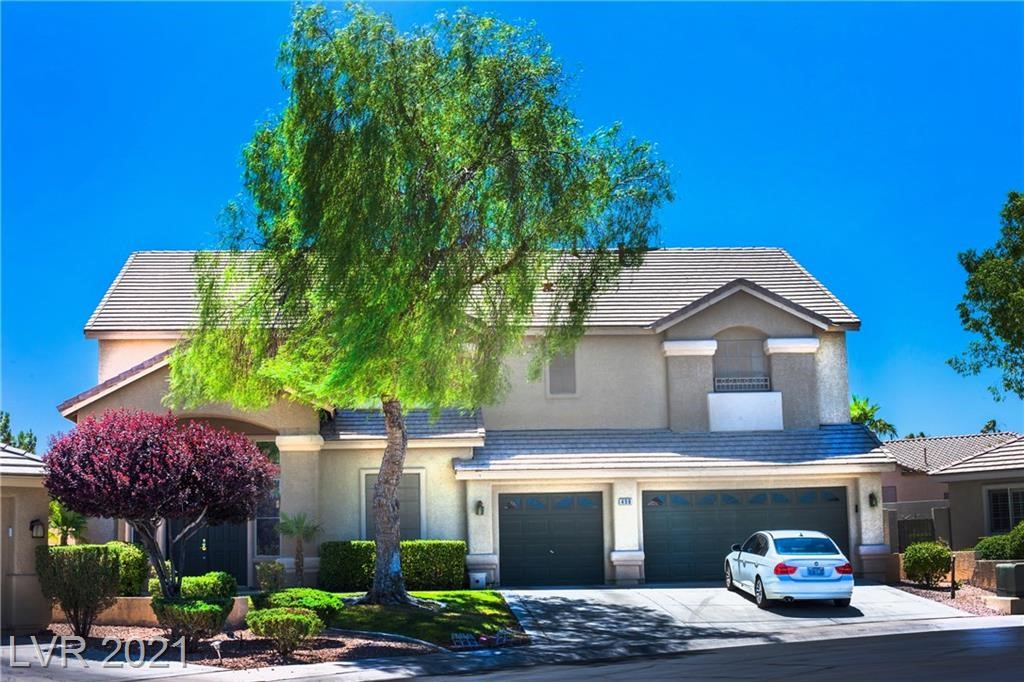 Image credit: findmylasvegashome.com
Henderson has a lot to offer that make it a go-to city to live in as highlighted below.
Safety Place To Live
You can't talk about the safest cities to live in and you ignore Henderson. Actually, the city has received numerous top rankings by Forbes and Safewise.com. The low crime rate in the city is attributed to factors like the Guard Gated communities. Here, there is a 24-hour security guard service. Additionally, communities have a low rental rate and restrictions to enforce security. 
Good Retirement Place
When you talk of Nevada, the first thing that comes to anyone's mind is the immense gambling.  Well, it is not a bad idea to think of Henderson as a great spot for retirement despite the gambling proximity. This city has world-class amenities, exceptional medical facilities, backed by eye-catching scenery. All these come in handy to make your elderly years more enjoyable. Additionally, the city has various retirement homes including:
Prestige Assisted Living
Prestige Senior Living
Sunrise of Henderson
Pacifica Senior Living
Keep in mind that the monthly cost of assisted living in Henderson is $2.931 below the national average of $3.360. 
Immense Housing Options
The city has various properties with different designs, styles, and values for prospective buyers. A reputable site with best Henderson Las Vegas homes for sale (https://www.findmylasvegashome.com/city/henderson) is your next stop to find a property that suits your budget. Here, you have a chance to choose a simple or luxury property to match your preference. Housing options range from traditional homes to luxury apartments fitted with high-tech appliances.  Additionally, Henderson has various communities to allow selecting a neighborhood you like to settle in.
Educational Facilities
When looking for a city to raise a family, educational facilities are high on the list of requirements. Families with kids love this city for its outstanding educational facilities. Henderson is one of the best cities to raise your kids in the United States for its plenty of private and public educational institutions including preschools, academies, and universities. Some of the not-worthy educational institutions here include:
Black Mountain Academy and Preschool
GU Christian School
Lake Mead Christian Academy
Nature Lover's Paradise
Away from gambling, Henderson is a great location for nature lovers (https://www.onlyinyourstate.com/nevada/whitney-mesa-nature-preserve-nv/). Ranked among the most walkable US cities, this city has more than 52 parks of various sizes. There is no getting bored in Henderson. You can attend a concert, visit a gallery or attend a farmer's market any time. There is a lot to do for everyone during free time. The Clark County Museum is here with the best history exhibitions in Las Vegas.
Animal lovers can check out the Lion Habitat Ranch, a unique place housing various big cats. You can visit Lake Las Vegas to enjoy some quality time on a weekend picnic. Cowabunga Bay Water Park is available for adrenaline junkies to enjoy extreme and fun-filled water slides. Sunset Station Casino or M Resort Casino are just a stone-throw away for gambling lovers.  Sloan Canyon National Conservation Area is for hike lovers and Henderson Bird Viewing Preserve for bird watching.
Good Place To Work
Despite employing more than144, 000 people and an average salary of $63,120, the economy of Henderson(https://www.nevadabusiness.com/2021/01/nevada-economic-forecast-2021/) is growing steadily. It is attracting more people of all ages to move into the region every day. The unemployment rate in this city recorded by April 2019 was at 3.4 percent below the national average of 3.6 percent. This is enough inspiration to attract people seeking job improvement whose talents are retained in the city in sectors including:
Retail trade
Education
Mass media
Hospitality
Real estate
Casinos
Some of the largest corporations offering employment in Henderson include Station Casinos, Barclays, Target, Good Humor-Breyers, Levis  Straus, and Ocean Spray Cranberries.
Active Lifestyle
Everyone deserves an active life regardless of whether you are retired or in the prime years of your life. And, Henderson is a great location to enjoy a healthy and active lifestyle wherever you wish. The city has various sports facilities including running tracks, sports courts, and gyms. This is backed by easy access to world-class medical facilities. There is the presence of qualified and experienced doctors and nurses any time you have an emergency or need intervention.
Wrapping up
Regardless of your decision to move, Henderson is your go-to location. This city ranks high among the safest to live for retirees, parents, and singles. Apart from safety, there are various properties to match your budget for an opportunity to enjoy endless recreational options and job opportunities.
Bio
Eernesto T. Felder is a freelance writer, with 5+ years of experience in creating content for varied online portals and websites. He has expertise in writing about real estate, property buying guides and related topics.