When it comes to properties and homes, there are so many options to choose from. In recent times, coach houses started garnering attention in Ottawa.
So, it isn't surprising that you are equally considering it. Formerly called carriage house, this building type has been around for quite some time now. Historically, they were built above horse stables as a means to make sure that carriages and horses are secured during the night. You can visit here to read more about this.
Now we no longer have carriages and horses yet this building type has evolved to become better. A coach house is now any small home that is built on a property and isn't connected to the main building. They serve several purposes from being leased out to people to being used as additional housing for extra guests, and so on.
Yet, if you are considering to move into one or get one in your home, it is only right that you consider both the benefits and drawbacks before you do. This way, whatever decision you come to would be an informed one.
Pros of Coach Houses
The following are some of the major benefits of having a coach house in Ottawa:
1. Cleaning Time is Significantly Reduced
Coach houses are otherwise called tiny homes which means they are a lot smaller than normal-sized buildings.
Because the house is small, the time required for cleaning is significantly lesser than the time you would have otherwise spent on cleaning a bigger place.
Not only will the work be done in record time, but it would also be less tasking since there won't be much clutter to clean around.
2. Less Clutter
When you live in a smaller space, you will learn to be more deliberate with your "stuff". Irrelevant things won't take up space in your home, at least this is what we assume since you would need space to walk around.
You will typically keep only essentials in and let go of frivolities or pretty junks that will take up space.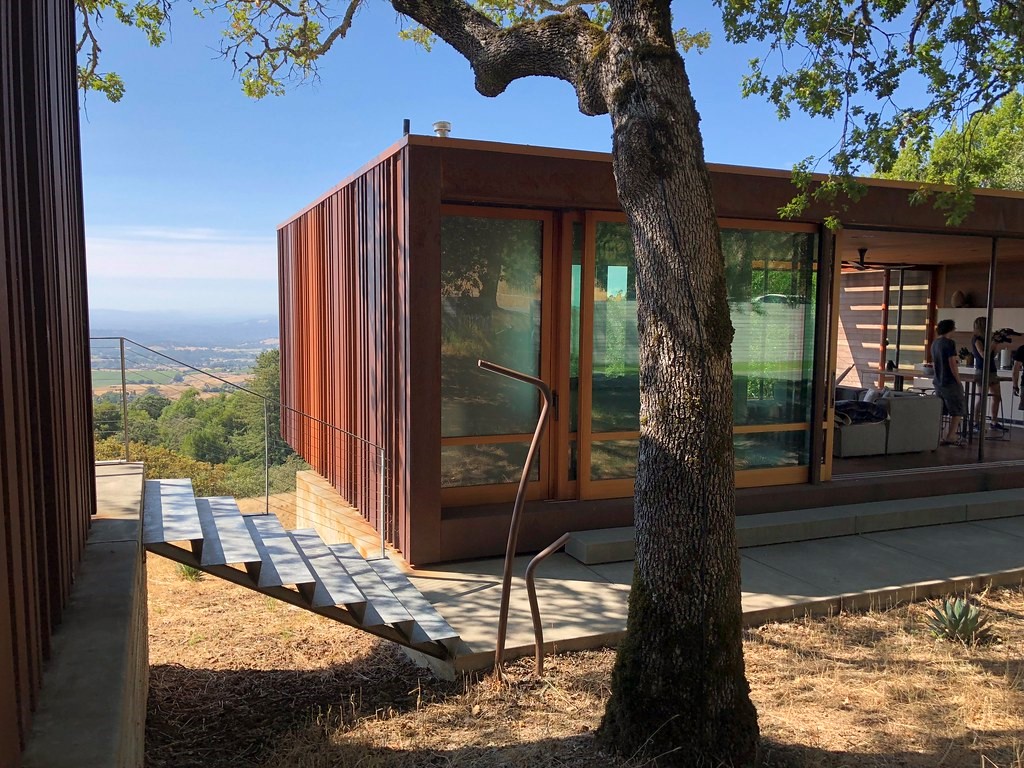 3. Improved Life Quality
Most people practicing the small home movement will attest that their general happiness and life quality have significantly improved since they choose the lifestyle.
Several factors often contribute to this feeling, one of which is that they no longer feel tied down by the frivolous things they formerly had. Or by a large mortgage.
They also spend considerably lesser cash and time taking care of the home. Hence, they tend to spend the extra time and cash on leisure activities they enjoy.
4. Cost-Effective
The money spent on taking care of a smaller space is a lot lesser than what is required to care for a bigger space. Money spent on cooling, heating, general home maintenance, and property taxes will be significantly lesser.
Also, because you don't have space for unnecessary things, your idle shopping spree will reduce as well.
5. Reduces Your Carbon Footprint
This can be your chance to give back to the environment. This is because small spaces are eco-friendly since less energy is required to run them. Also, they do not produce as much waste as larger homes.
Cons of Coach Houses
The following are some of the major drawbacks of having a coach house in Ottawa:
1. Entertaining May Be Difficult
Know that your options are limited when it comes to entertainment. Your home is small so your guest list has to be limited. If you are someone that likes inviting people over, then this drawback may be a big challenge for you.
But you can work your way around this and entertain your guests outside your home if the weather is warm enough. But then, winter will put a stop to all the fun once it comes.
2. Organization is Compulsory
If you want an Ottawa coach house then you have to up your organization skills. Every space must be properly utilized if you don't want your house to look like an extremely cluttered closet.
If this should happen, trust us, you would hardly want to stay there.
3. You Have to Make Difficult Choices
Moving into a smaller space can be quite a challenge because you would need to let go of some of your belongings. For some people, this may be the hardest part.
Conclusion
In this article, we have discussed some of the advantages and disadvantages of coach houses. Knowing these pros and cons will help you decide if this is the right move for you or not.
Author: Antoinette Navarro
www.propertyunder100k.com thanks for the nice contribution.