We at listproperty4free.com are there to help you to rent and sell your property. So far you know us as a reliable partner for free real estate ads that are presented internationally. That will remain so in the future.
However, many of our customers want to have better visibility on our websites to get more inquiries and speed up their sales or rentals. We are therefore very pleased to introduce our new sales booster.
Here is a great tool to help you get the buyers attention and rent or sell your property faster. Make your ad stand out by adding a subtitle.
Stand out from the crowd
Subtitle appears right below the title of your advertisements in our lists and helps you to get more attention.
Extra eye-catcher
Subtitle works very well as an extra eye-catcher on the details page.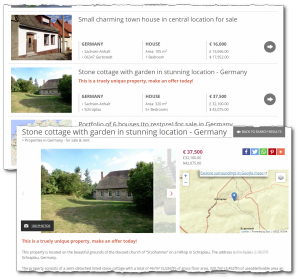 No lifetime
Once bought the Subtitle add-on will be active as long as your advertisement exists.
It's cheap and can make a huge difference. Simply go to your ad and click "sell quicker".
This sales booster is already available from € 1.29 / € 1.49! Further details and prices can be found at https://www.listproperty4free.com/pricing.php
We wish you every success in selling or renting your property!