Tired of the old look of your apartment? Well, there are many ways to make a small apartment blossom. All you have to do is do some digging and find the right thing which will suit your place. Though small apartments have space issues, if you utilize everything in the right way decorating your apartment can turn into a fun activity and build something useful yet pretty! Here are a few tips which you can apply when you plan to create your little space even more pretty and beautiful.
Start by defining different areas of your house
There is a possibility that you have a living room, a kitchen clubbed all together. By separating each area with the other, you create more space and the house looks different! You won't feel that this is one entire portion. A bookshelf or a high rack can separate two different areas well and if not racks then you can add a dining table or some curtains also.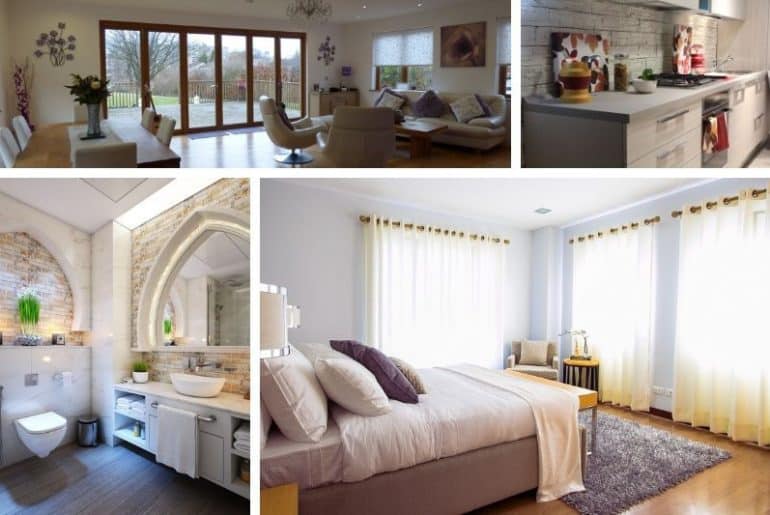 This kind of furniture is one of the most trending items on today's date. People love to have those things in their house which serve not just one purpose but more. Tables that can serve as an iron table as well as a dining table, Stools which can be used for sitting and can easily be clubbed into a small cubical to save space, a sofa which can also serve as a bed.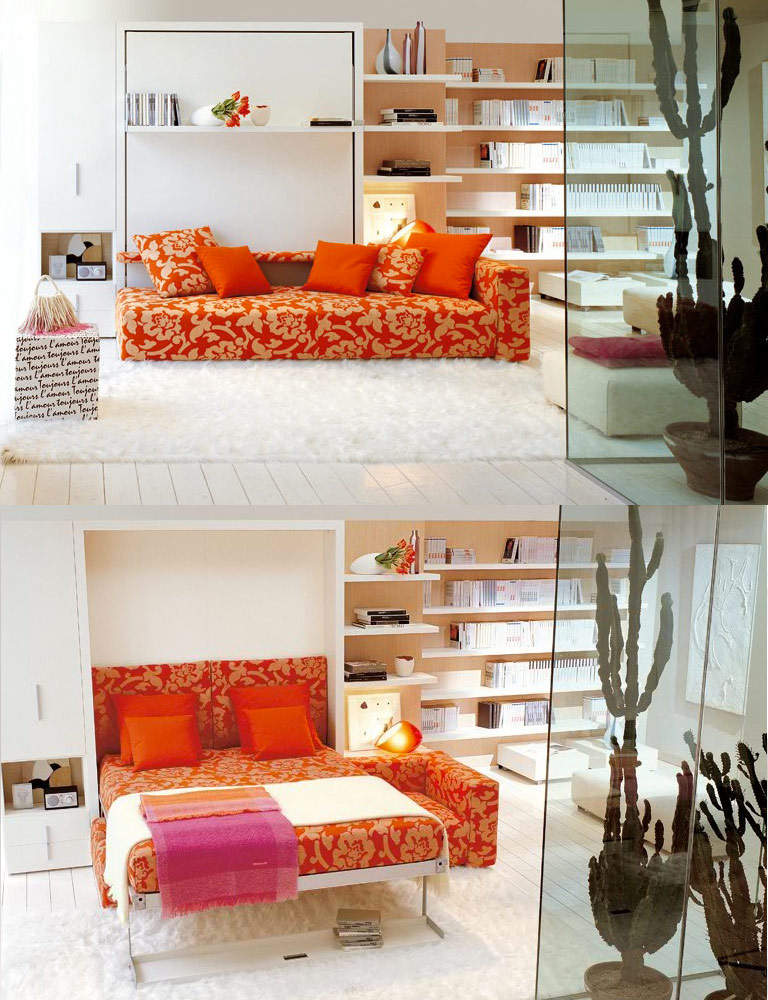 Choose vertical storage ideas
Choosing to switch to vertical storage than horizontal can help you in two ways, it looks good and more spacious. You will find a lot of space empty when you choose to go vertical and the best part about it is that you won't even compromise with storage. Vertical storage items can in fact help you gather more storage.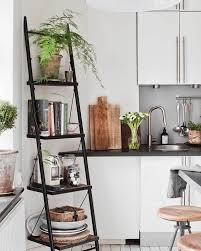 Old junk makes the best decoratives
If you are willing to empty your pockets on decorative items, then we want you to know that you already have a lot of them. Old items which are not of any use like old CD'S, jewellery, books, and even furniture can turn into great decorative items. Search for the best DIYs and you will know what wonders you can create.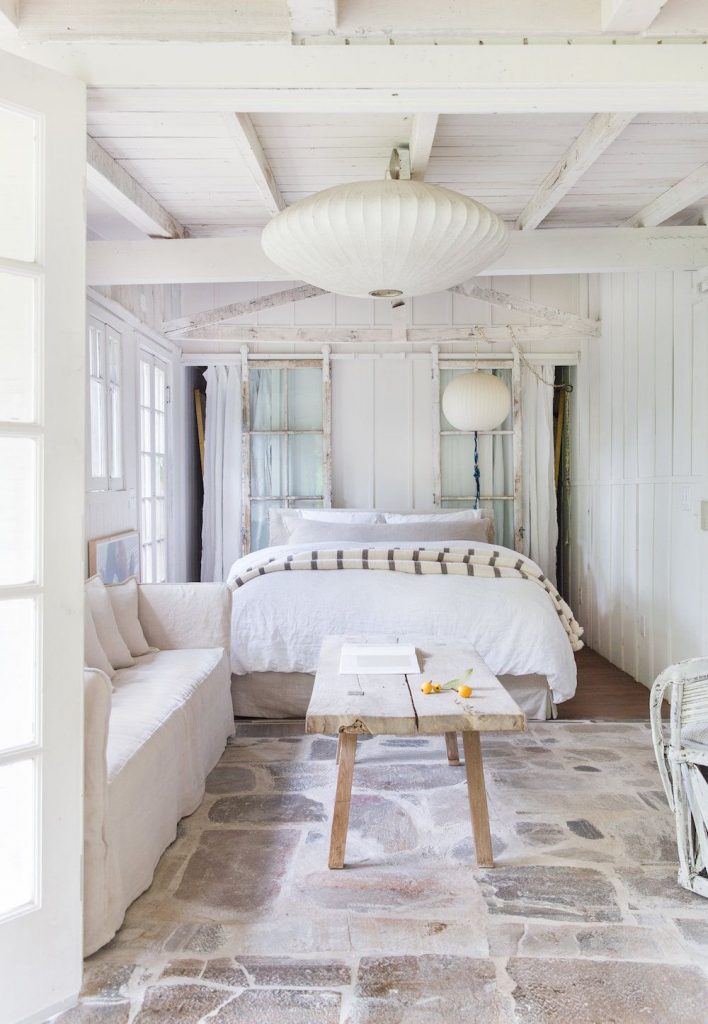 The organization is the key to success! No one likes a messy house after all. Just make sure that everything is placed after use and most importantly everything has a place of its own. If you do not define your things, then obviously it won't look pretty and decent. Make sure to keep everything organized and well maintained. Cleaning the dust from your house regularly will also serve as a factor here.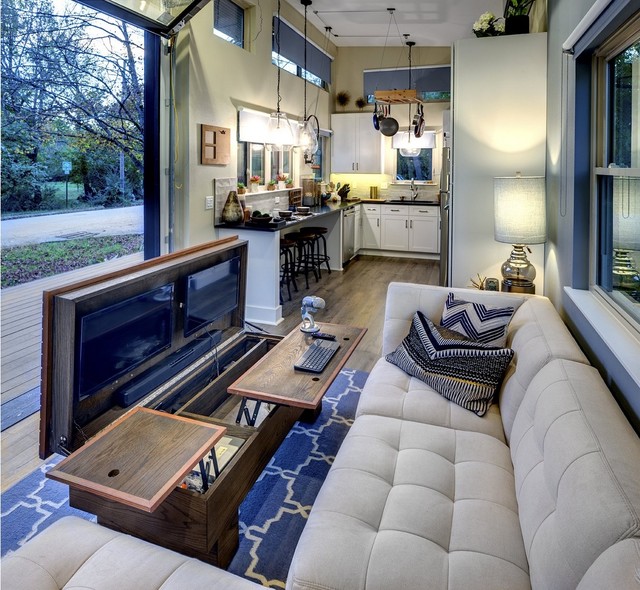 6. Make every space count
When you have a small studio and want to make it pretty and elegant, you have to make sure that you utilize every bit of the space very efficiently. Our main goal is to give the room a beautiful look as well as make it look spacious. We do not have to make the space overcrowded but useful in the best way possible. If you have a fireplace and find it of no use, you can think of an innovative way to decorate it well or even use it for storage! So, start thinking about which corner of your house needs a makeover.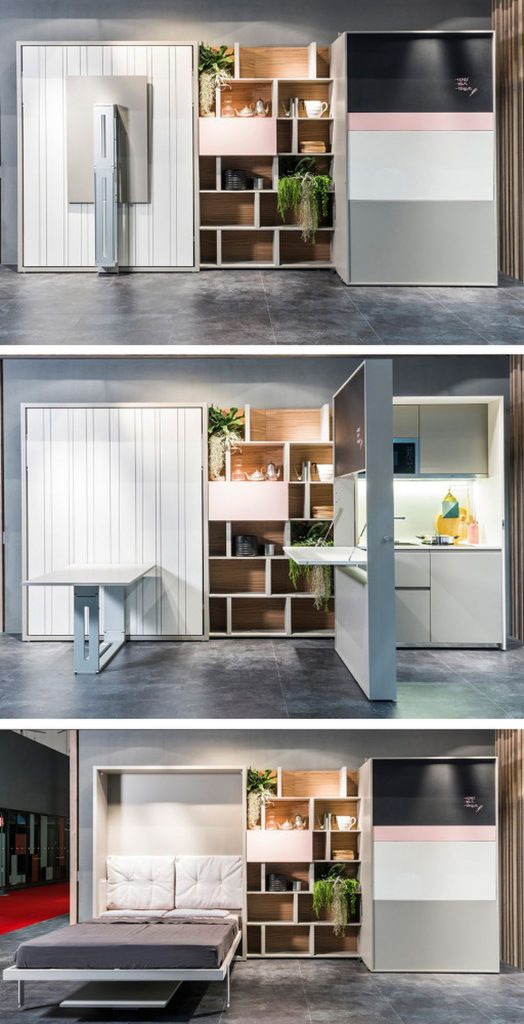 7.  Keep an eye on the color palette
Color combinations and schemes matter a lot when you are trying to bring everything in harmony. Make sure to utilize colors that are complementary with one another especially when you have an open space apartment. You can always go with one family color and follow the shades or go along with colors that are matching with the main shade you choose. Avoid using dark shades in small spaces, as it will make your space even smaller. Using shades that are light can make your room look big and spacious.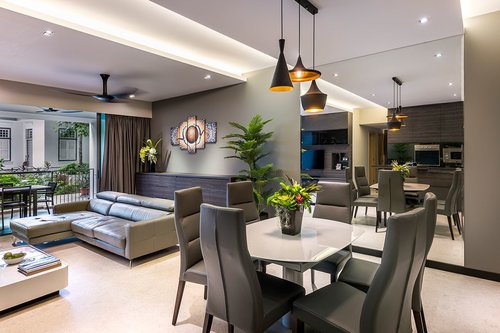 8. Put those beautiful coffee tables to use
Coffee tables can be used for a lot more than you think. Those big coffee tables can be used in the living room and also as a bookshelf! Didn't get it? The best way you can utilize the coffee tables is by piling up the books on it and keeping it aside with your couch or use it as a pretty table for bedside purpose. The best way to use things efficiently is to put everything to work and avoid buying extra clutter which will be useless once you shift to a different place.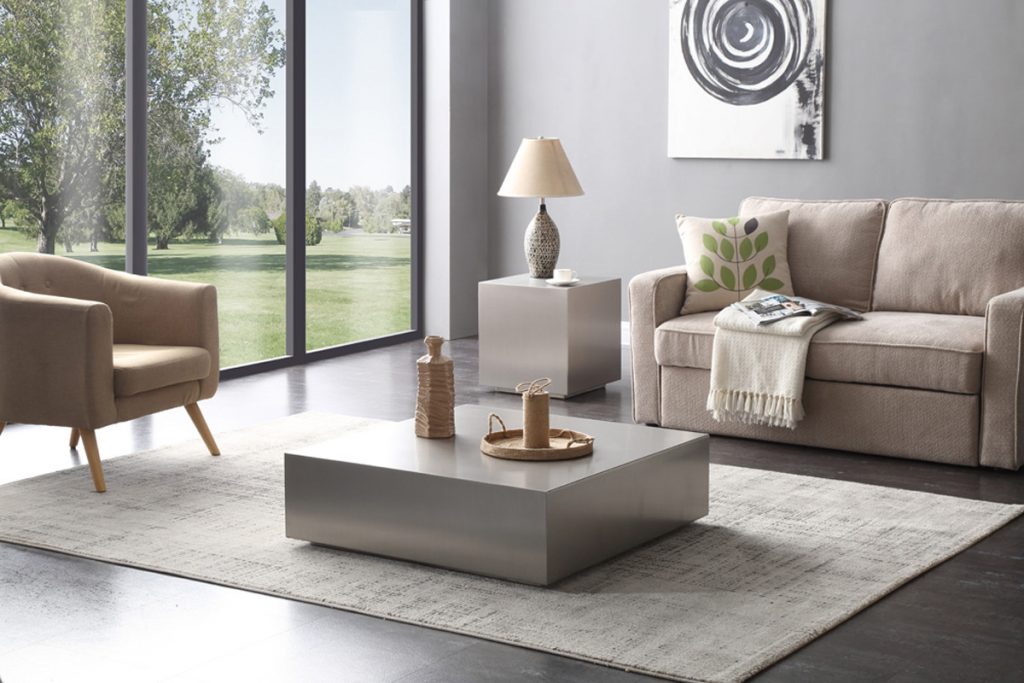 9. Use of carpets to define zones
The best way to define zones and make it look different from the other is by using a beautiful carpet or even two to double up! Carpet double can be so much fun, right? Just start with a basic colored carpet and then top it up with some stylish and sturdy smaller carpet. These can be animal print, furry, or even something more classy. You can always use two color combinations to define the space in a better way.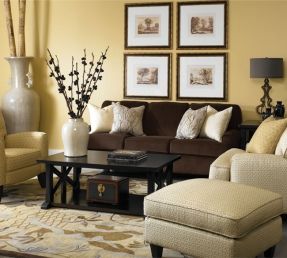 10. The use of mirrors can be very much decorative right?
If you are wondering that you have no space to fit in things in the studio, then we have got you covered. Using mirrors as a decorative item can be one of the best ways to sort things out. There can be pretty DIYs used and also if you wish to buy them, the choice is yours. If you think that you wish to decorate your walls and that art can be difficult to choose upon, then this is something which will help you anyway! You can create a painted frame for your mirror, can rope it up to make it look exquisite, the choice is yours.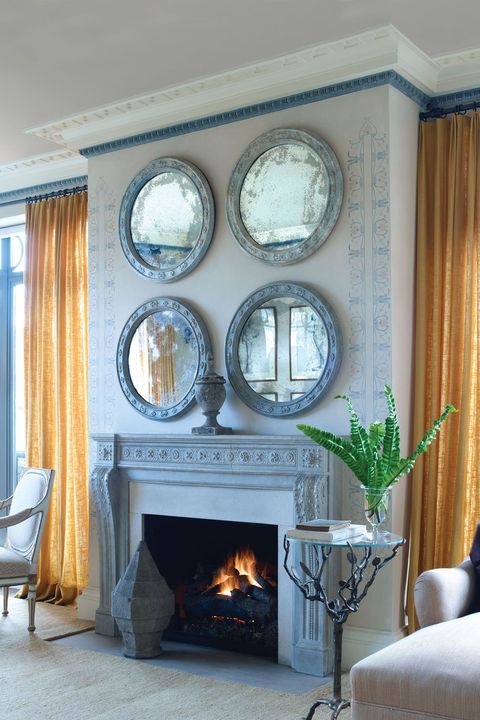 In short, a small apartment needs to be simple yet pretty. Keeping things organized and clean will help you the most. You can add a few details and decorations to make it look perfect. Adding a few lighting items will not only illuminate your house but also make it look exquisite.
About the Author: Natasha Blackford is a content writing specialist who writes articles for SpeedHome and also a food blogger who is trying different things and sharing her recipes through youtube.